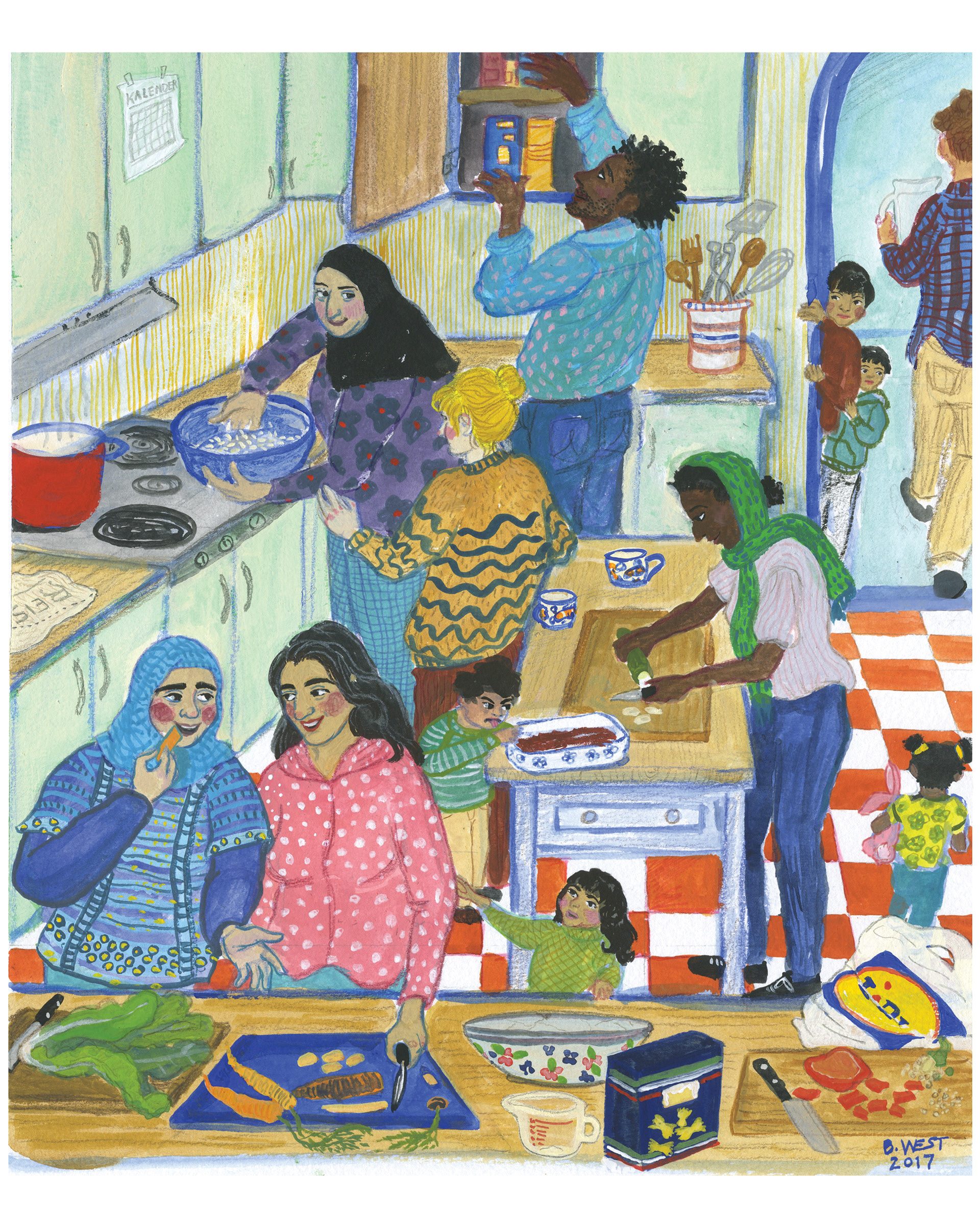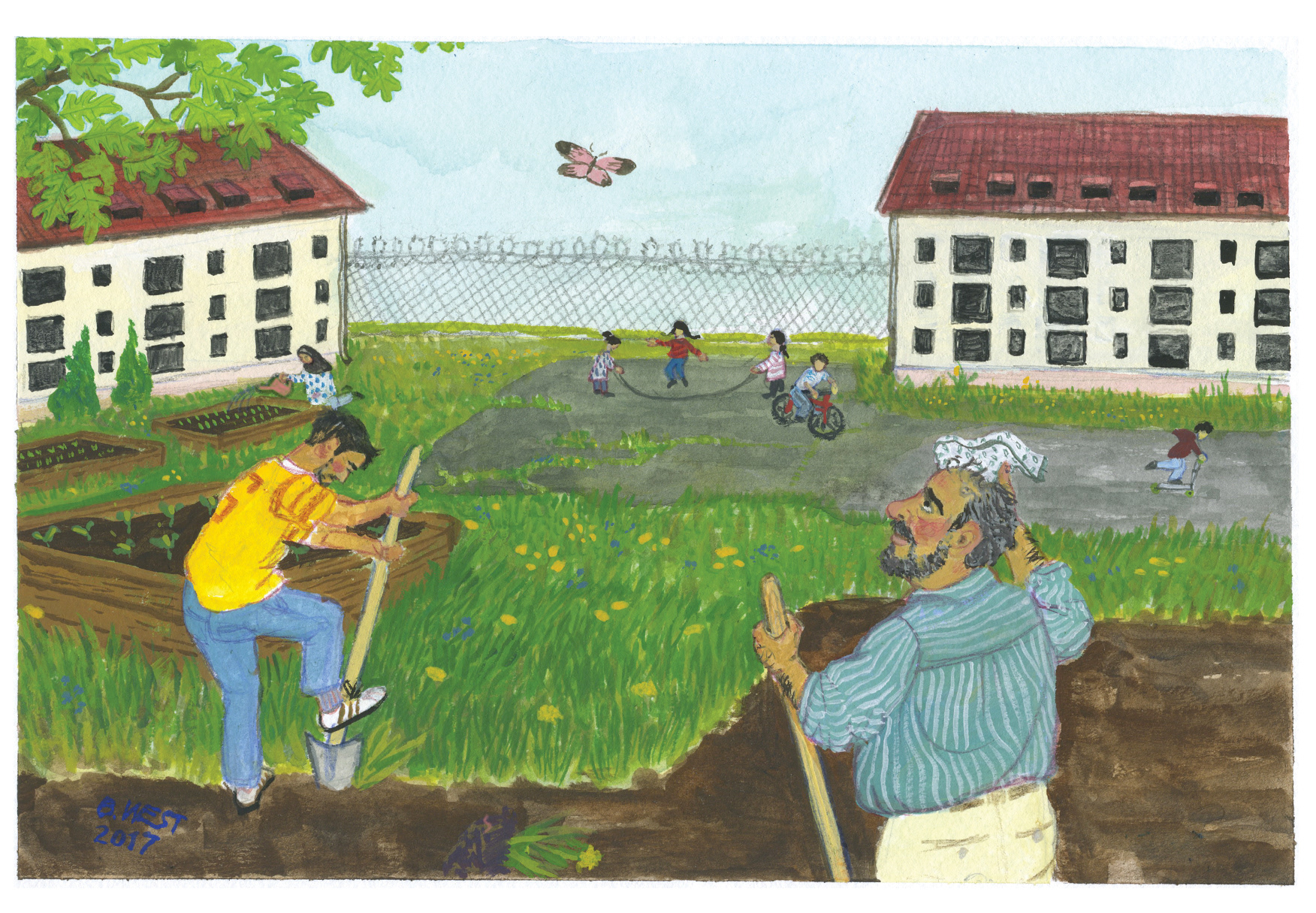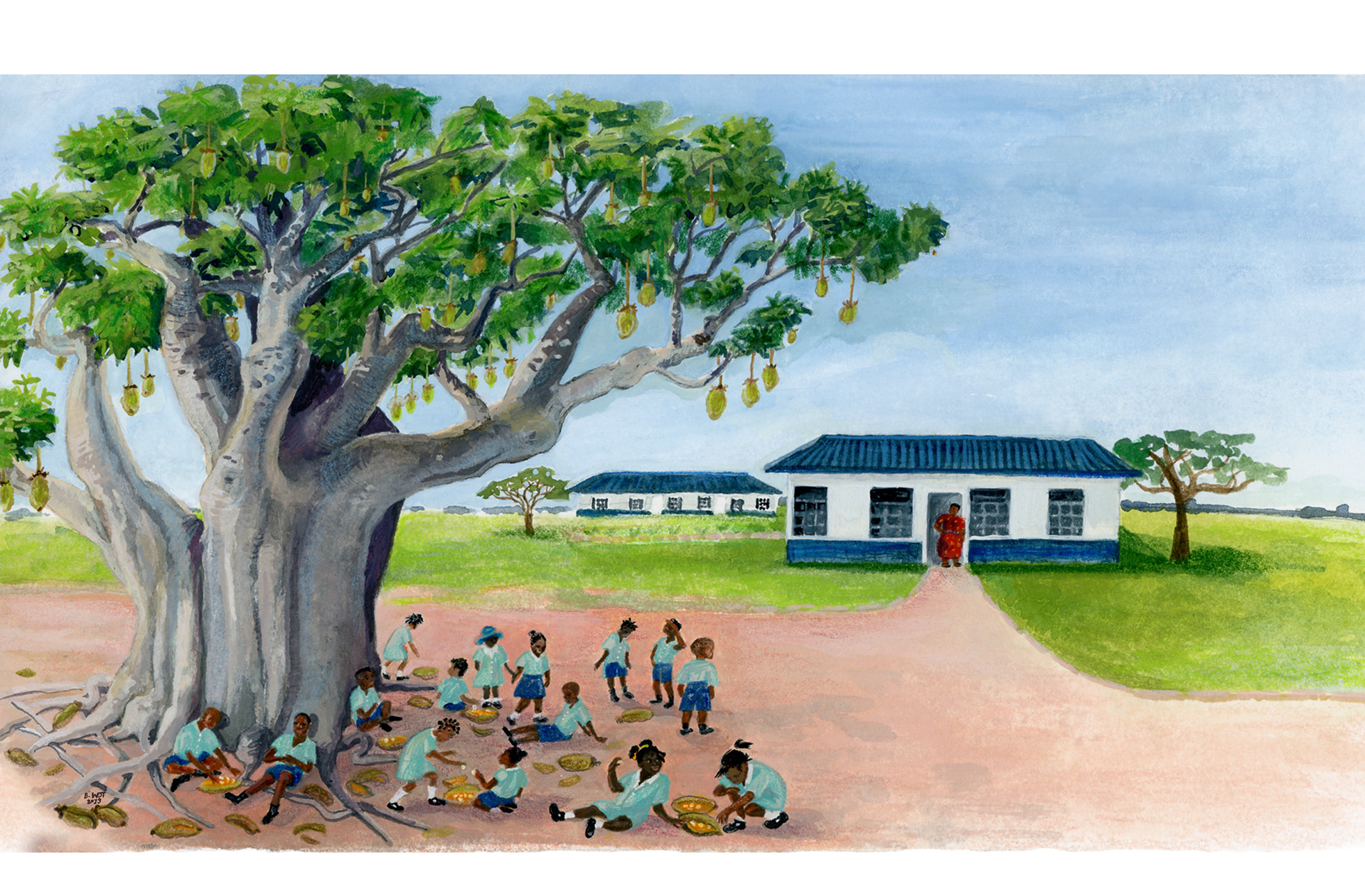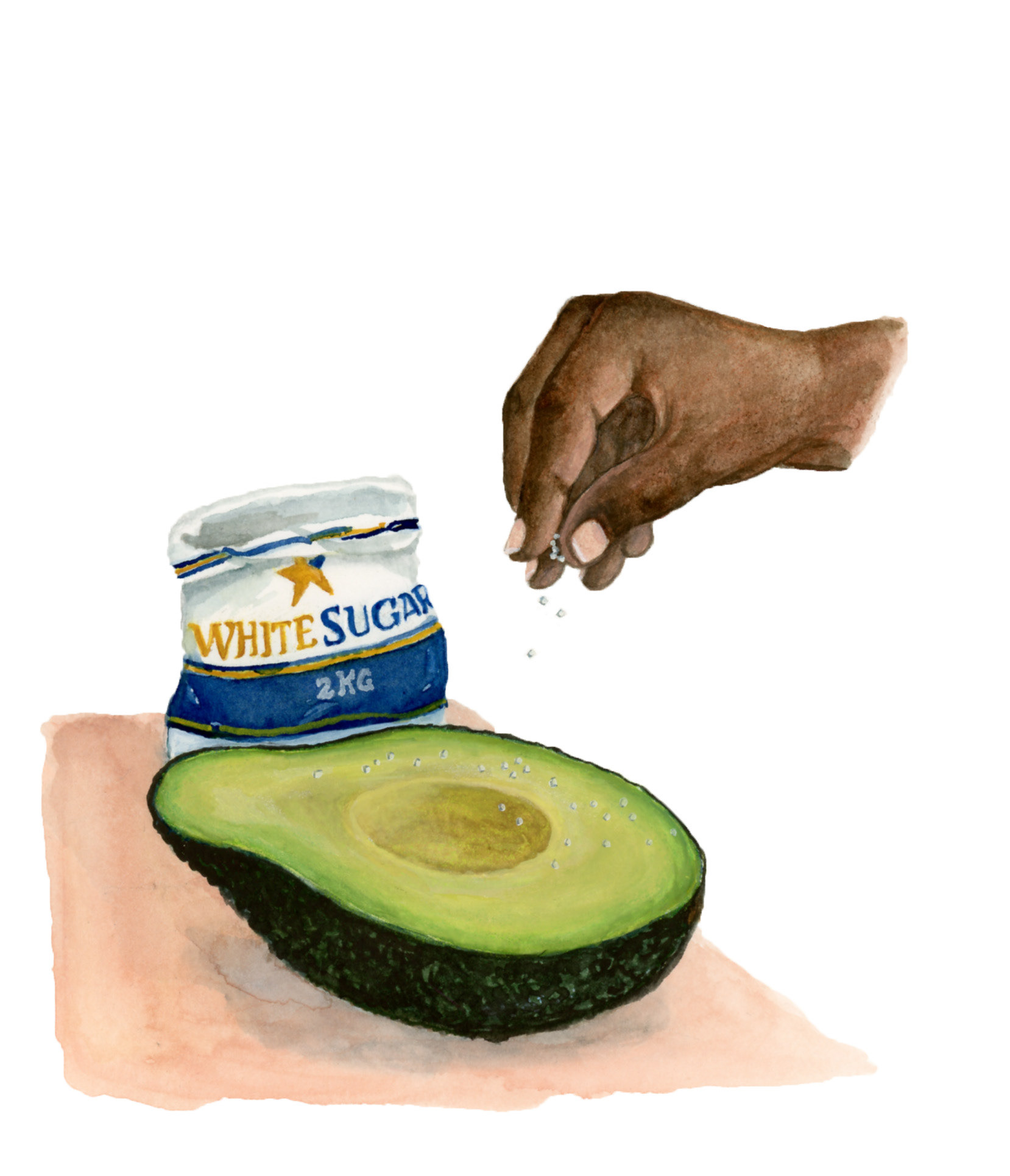 Above: sampling of illustrations for Taproot Magazine. Click to enlarge.
"My use of colour goes hand-in-hand with my love of pattern; used together they most often produce warmly-inviting, slightly zany, worlds.
      I use a variety of techniques & materials when working in colour, including gouache, watercolour, coloured pencil, oil pastel, markers, ink, and collage. I also enjoy creating high contrast, monochromatic ink drawings. My choice of media for different projects is guided by either my instincts of how I'd like to convey the tone (e.g., what textures fit best with the imagery), or suggestions from collaborators."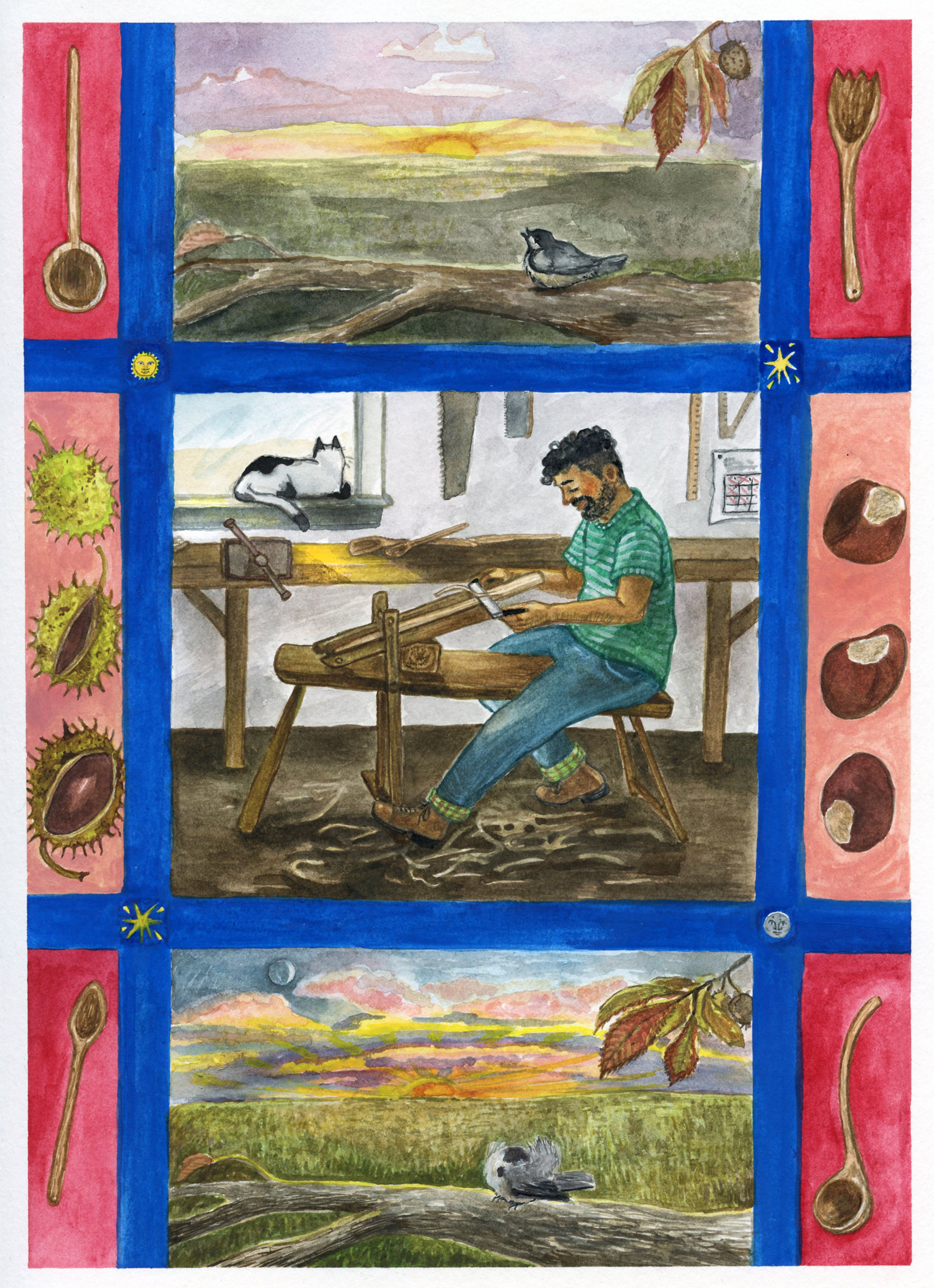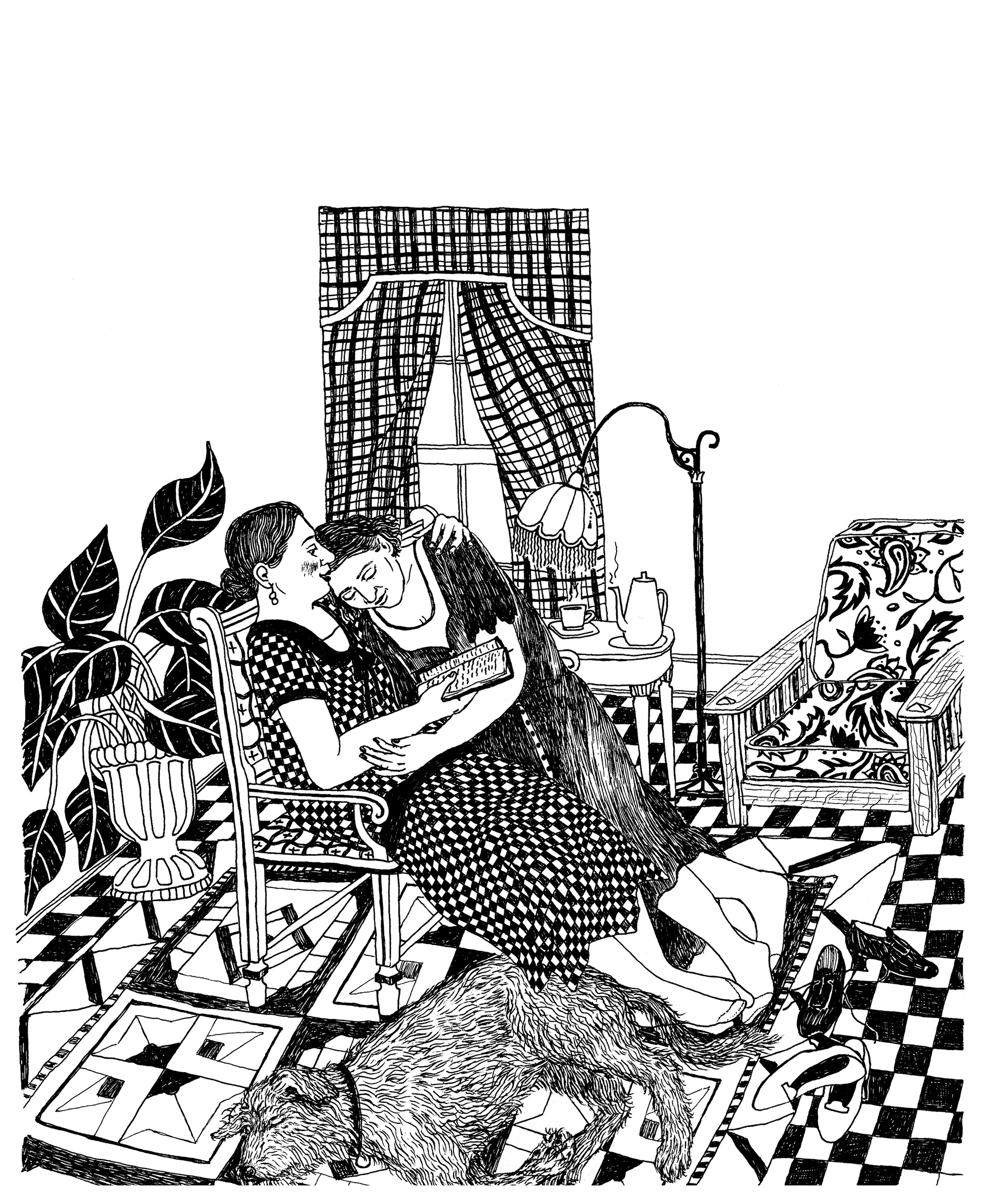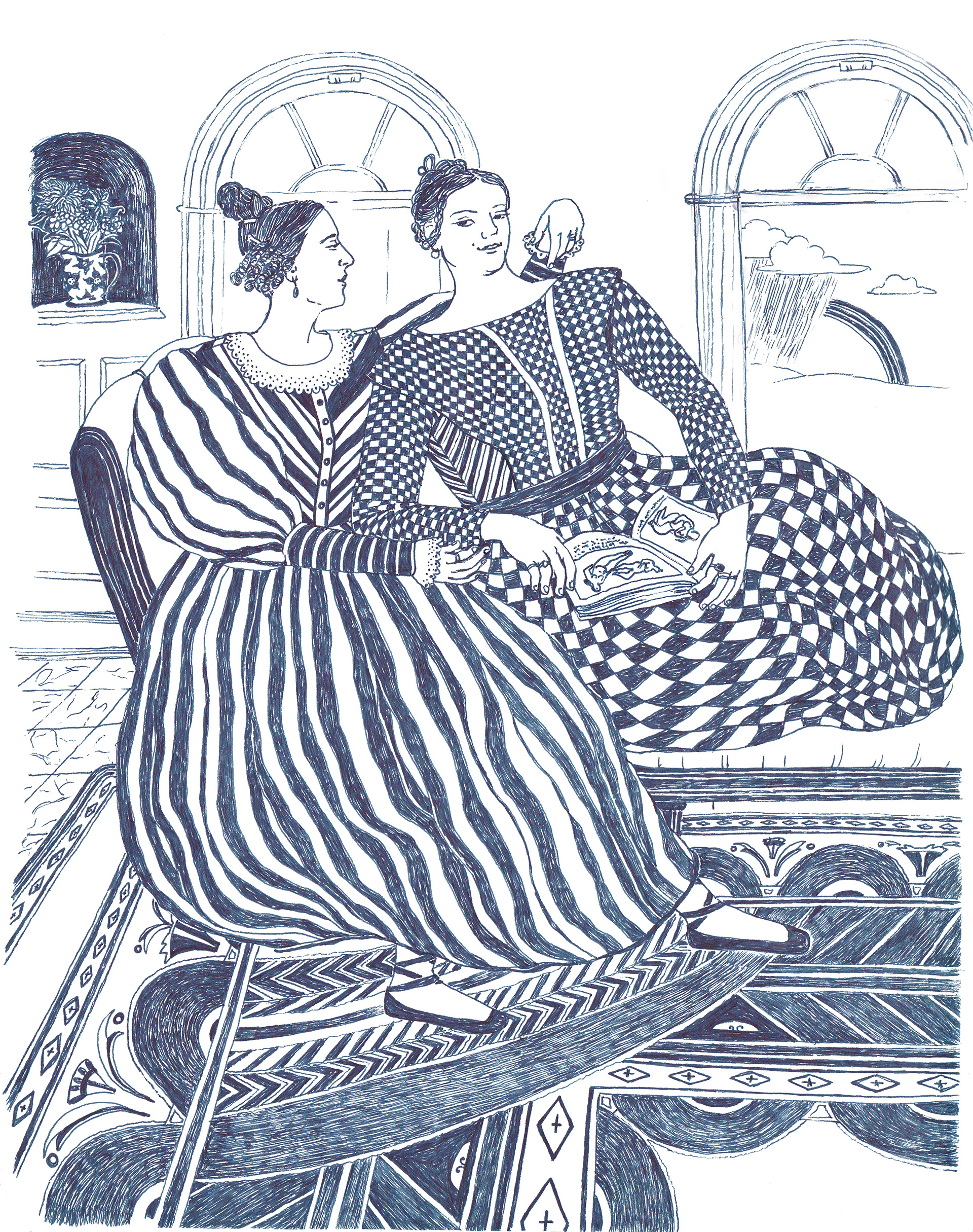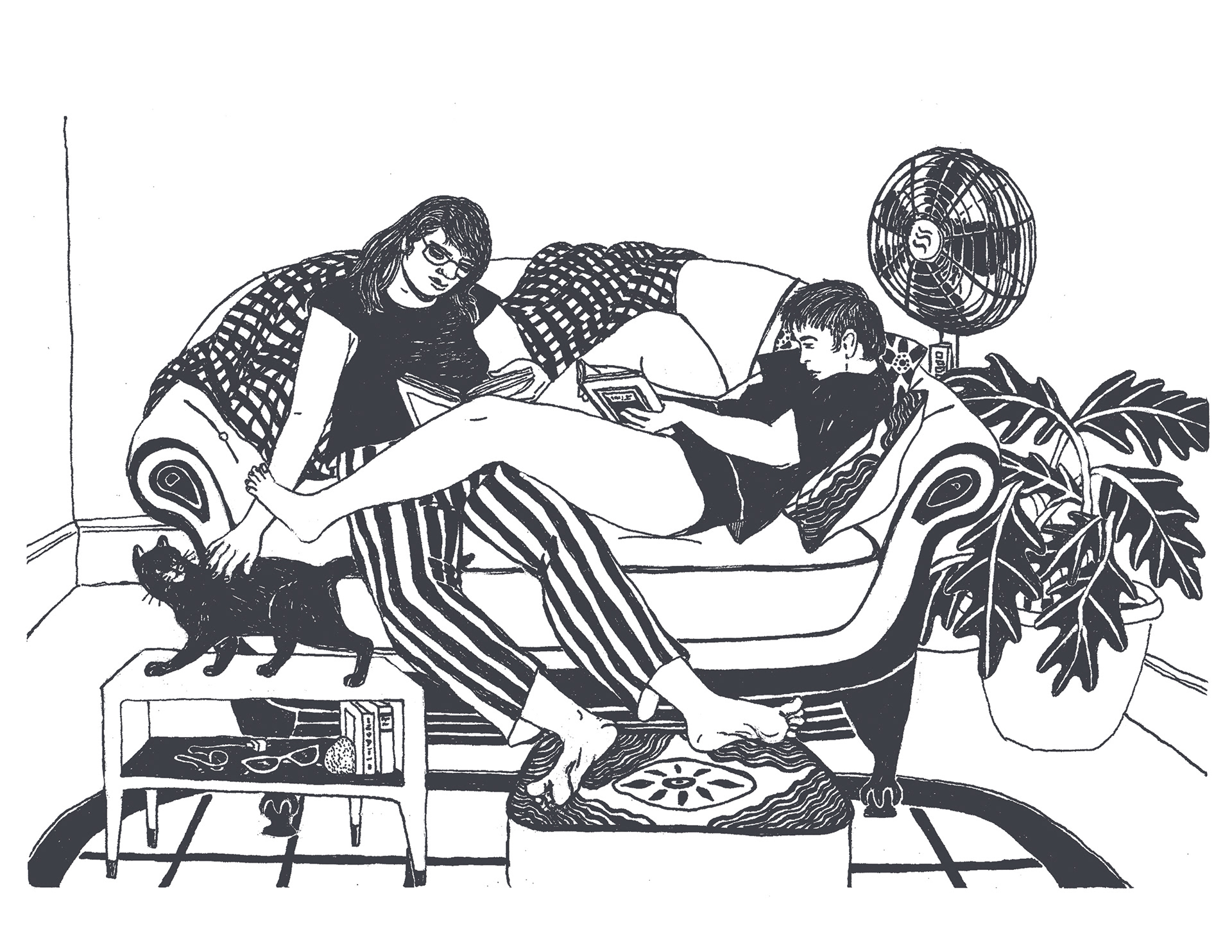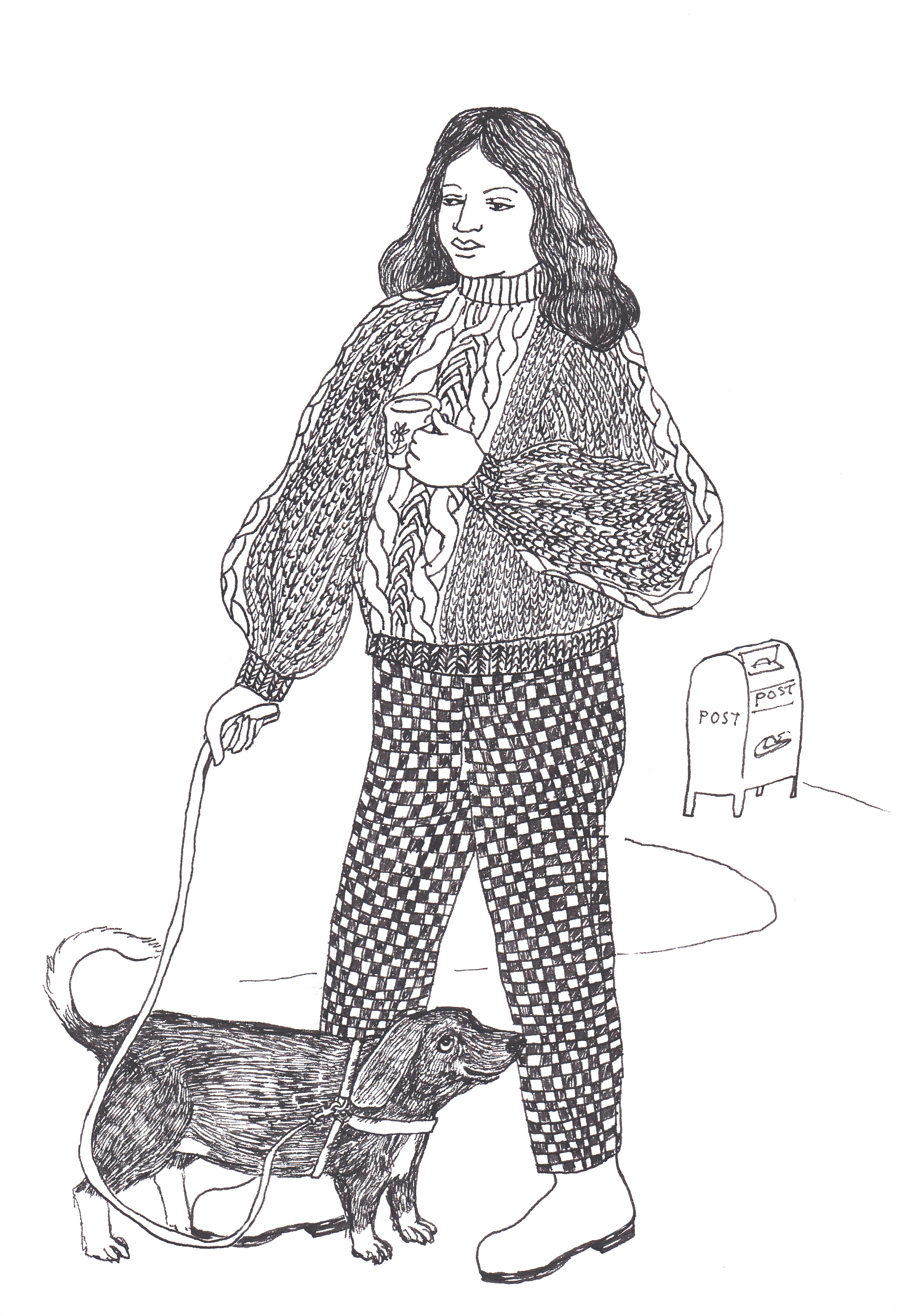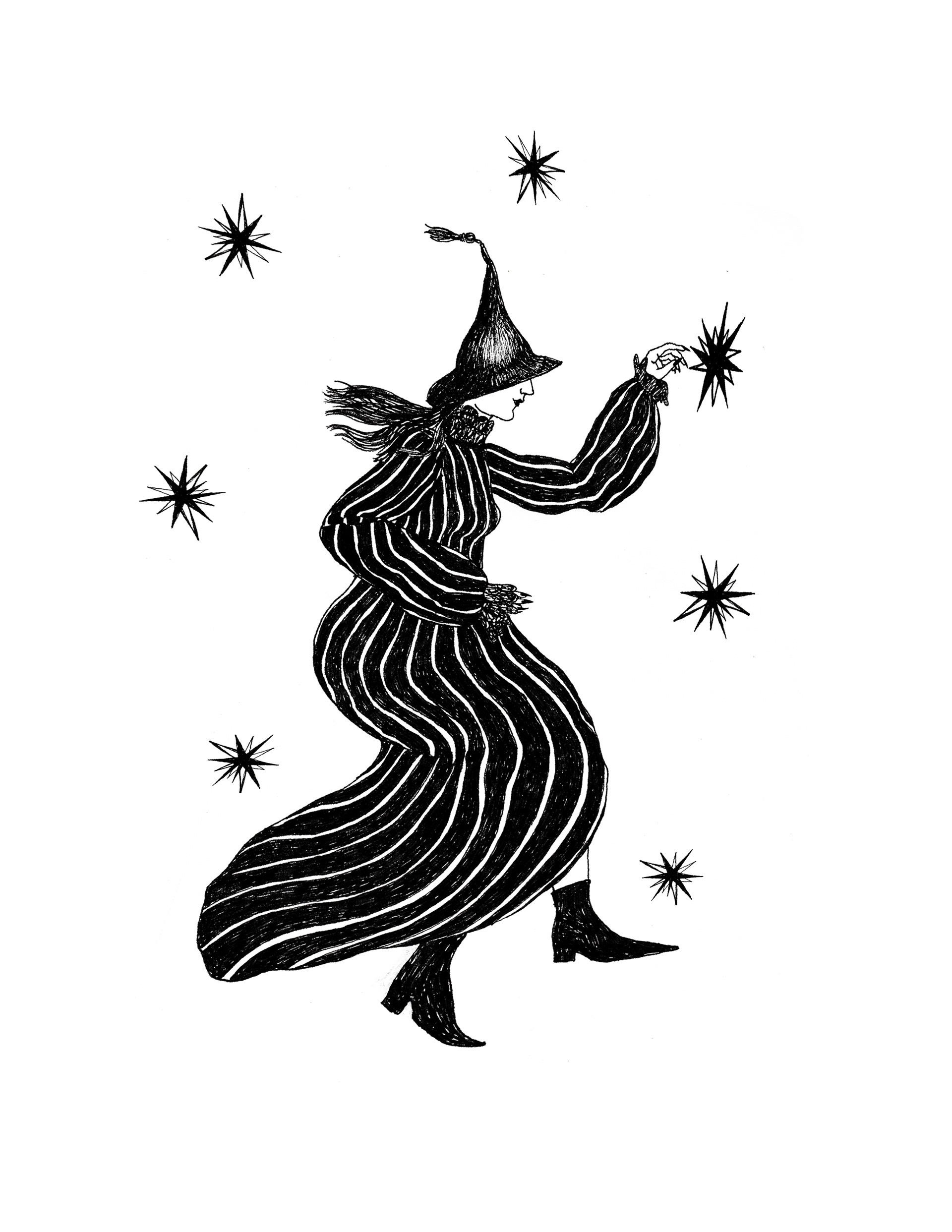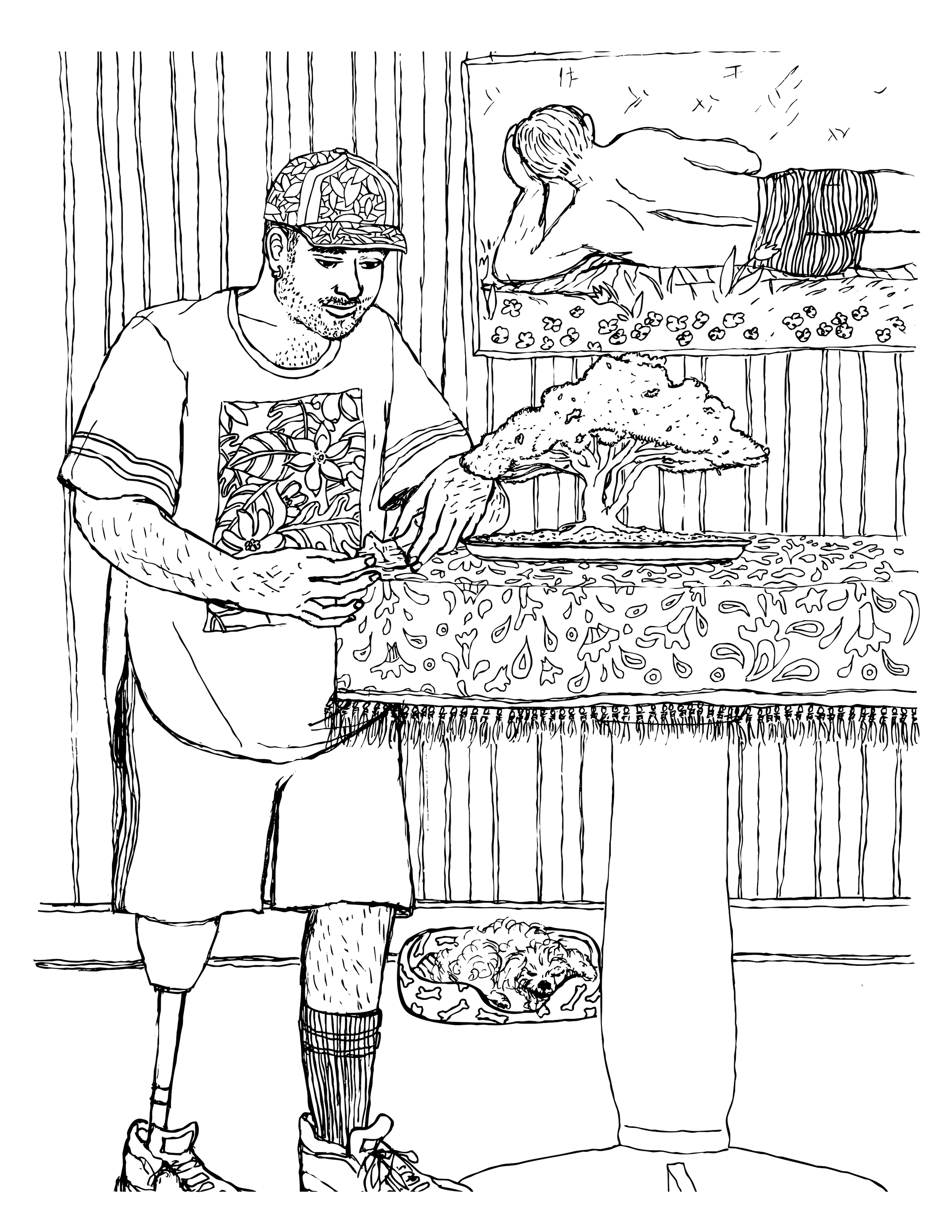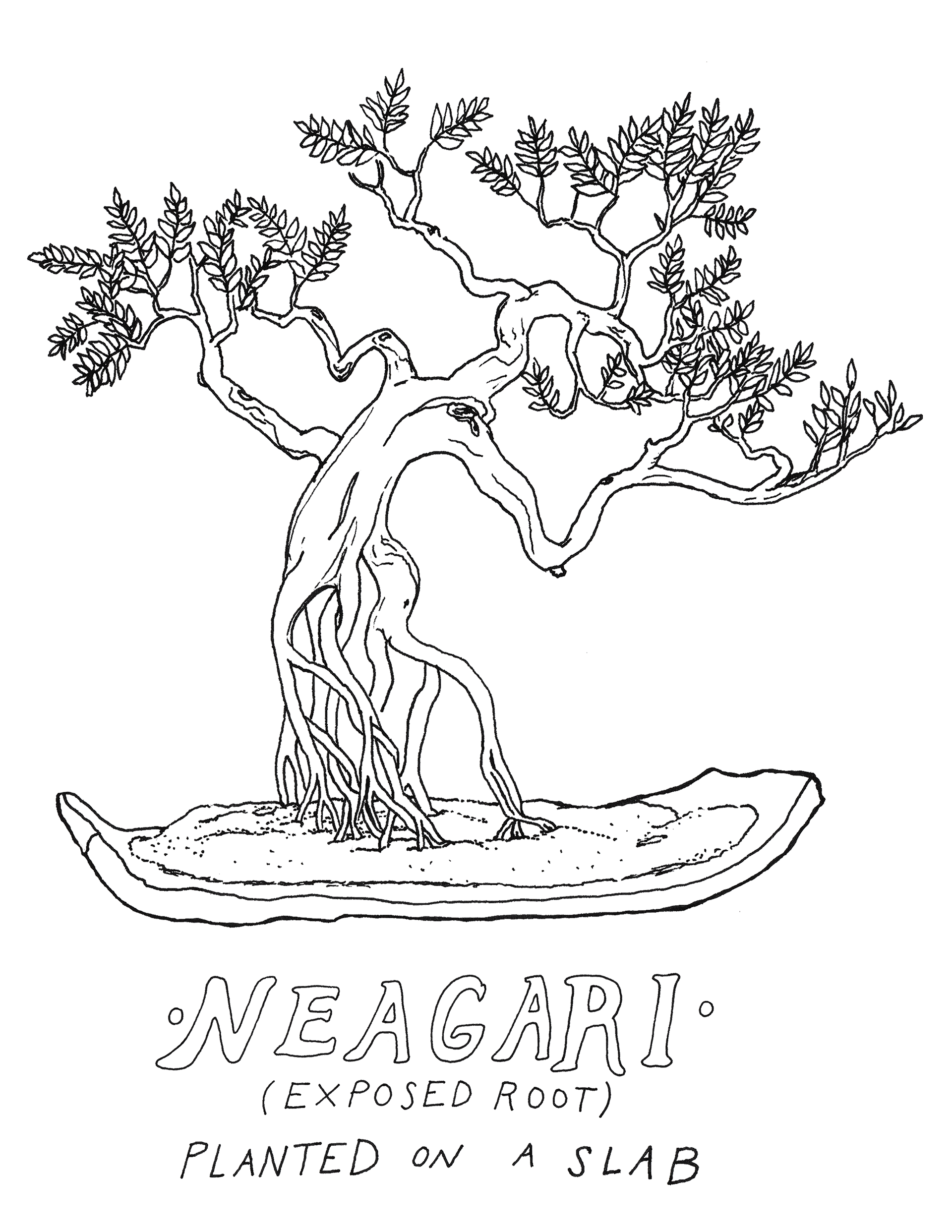 (above) Images from a Bonsai colouring book